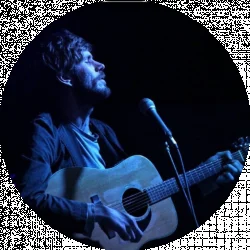 Latest posts by Kyle Baker
(see all)
How to Find the Best Skateboard Gear
Skateboarding is not an easy sport and it takes a lot of time, dedication, and patience to get going in the beginning. Having the right gear from the start will help in a big way, and you'll be able to learn tricks quicker and improve your skills easier with the correct equipment. From decks to bearings and trucks and wheels and even shoes, each of these components will have a massive impact on your skating ability.
If you've decided to dip your toe into the world of skateboarding (great idea by the way!), but don't know where to start, you've come to the right place! In this article, we'll go through all the essential gear you need to get going, what to look for, plus some of our top recommendations, to save you some time on research so you can get skating ASAP.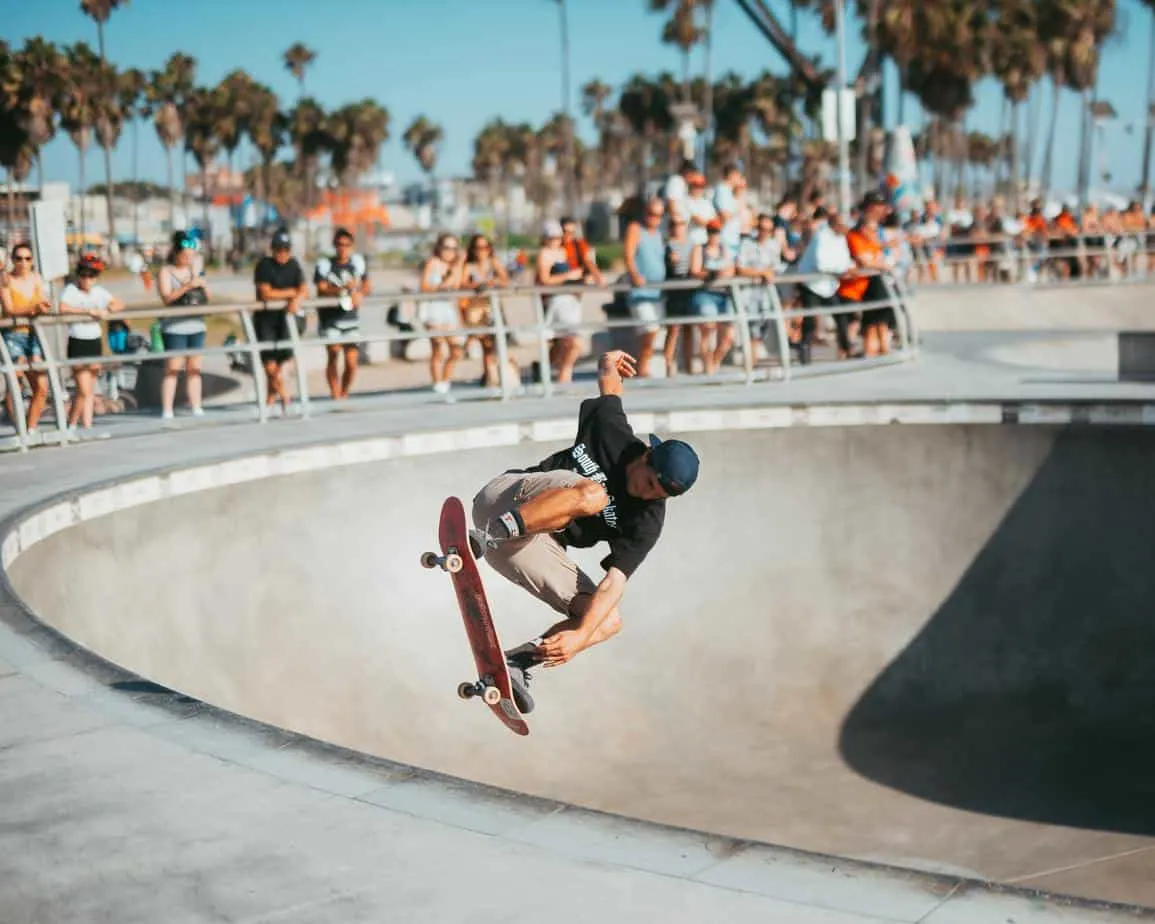 The most essential piece of equipment for skateboarding is, you guessed it, the skateboard. You'll want to get the best quality components you can afford, and while you don't need any pro-model boards or top of the line parts in the beginning, that non-name complete board from Walmart is not going to cut it.
Now, a skateboard consists of several different components, all of which need to work together in harmony for a satisfying ride. It may take you some time to find the right size of wheels, deck, and trucks to suit your style, and so there will probably be a fair bit of trial and error involved at first. Let's take a look at the various components involved and what to look for with each.
Completes
A complete board is a great way to get started if you are completely new to skateboarding, as you don't need to put together individual components yourself. Put simply, a complete board is a skateboard that comes already assembled with have everything you need and is ready to shred.
There are a wide variety of complete boards on the market, from the sketchiest cheap setups to really decent rides. We recommend going with a well-known name like Element as their components are all of great quality, and the Element "Mandalorian" Complete is highly recommended. If you are on a budget, the Minority Maple Complete is a great option too.
Buying a complete setup as your first board is a great way to get started in the beginning, and will give you a good idea of your preferences and what you can begin to swap out in the future.
Decks
If you have decided to build a setup yourself from scratch, your deck is the first component to consider. The deck you choose to go with will have a massive impact on your skateboarding and will likely be the one component you change the most.
Decks come in a few varying lengths and widths, and you'll have to experiment with a few different sizes to find the one that suits you best. That being said, width is arguably the most important factor, especially in the beginning.
The wider your deck is, the more stability you'll have while riding, but this comes with a trade-off as wider decks are more difficult to flip for tricks. Narrower boards are far more responsive but provide a less stable ride. Decks usually range between 7.2-8.5 inches wide, and if you're a beginner you should probably look at a width of around 8-inches and then experiment from there.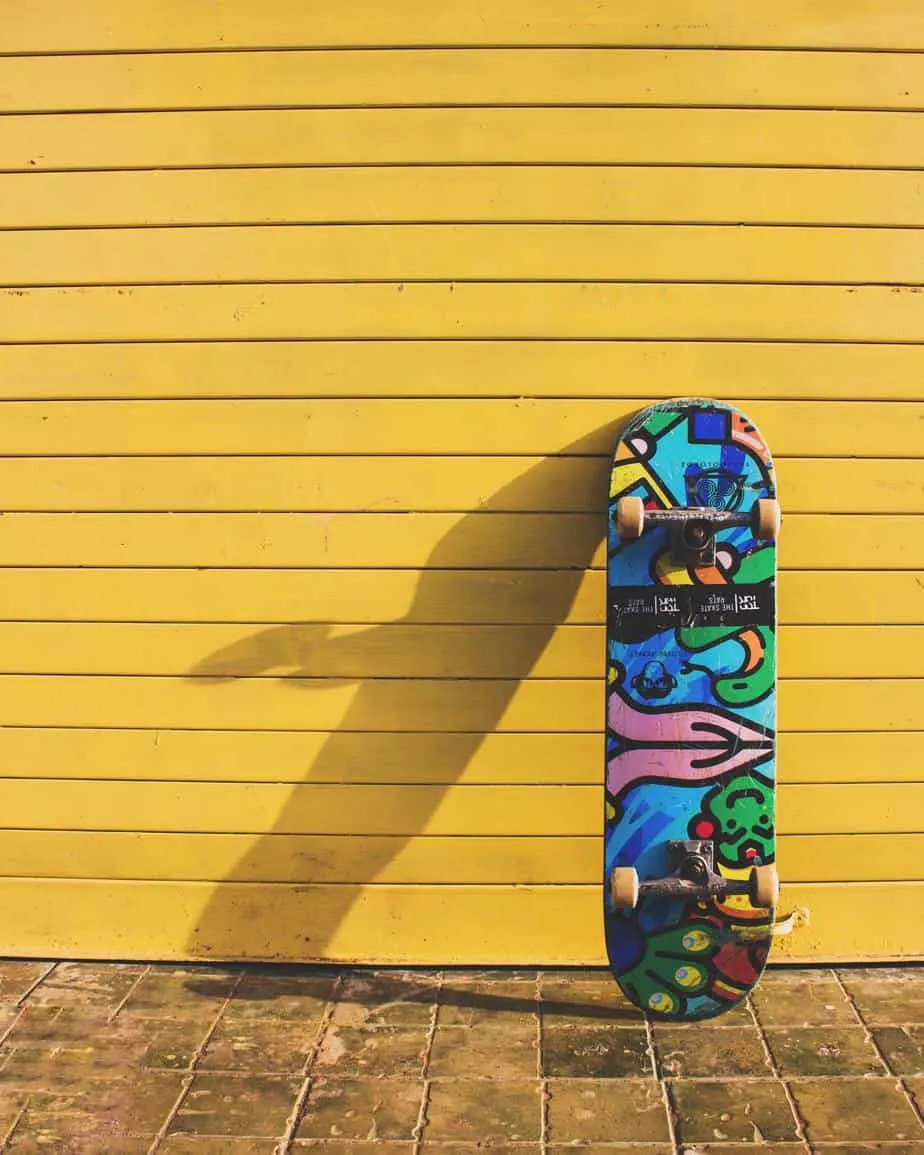 Decks for street skating are usually concaved for more pop with kicks on both sides. Until fairly recently, skateboards always had a smaller nose kick which was considered the front of the board. Nowadays, boards are "popsicle" shaped and almost perfectly symmetrical.
This means you can throw down a shove-it and keep riding on without having to turn your board around. That being said, many skaters still prefer a front and back, and some board manufacturers make decks with slightly wider noses and mellower tail kicks that are designed to be ridden in a certain direction.
Decks these days are made from maple plywood as it has an excellent strength to flexibility ratio. It is flexible enough to absorb shock but still strong enough to take the abuse of street skating. They are typically 7-ply but can go up to 9-ply too.
In recent years bamboo has become a popular material due to its strength and flexibility and its fast growth and environmental sustainability. It is used mostly on longboards for now, but it will likely become a staple among street decks in the near future too.
Element is again a well-known and trusted brand to go with in the beginning, and the Element Logo 7.75-inch deck is a great choice to get started with.
Trucks
Trucks are the T-shaped metal components that attach to your deck and hold your wheels and bearings. Trucks can also have a massive impact on the overall feel of your setup, and there are a few points to consider before buying a set. Trucks are likely to be the longest-lasting component of your setup and are thus also the most expensive.
Trucks consist of a few important parts; the kingpin, axles, and hanger, all of which are held together via rubber bushings that absorb impact and allow smooth turning. Most trucks are made from aluminum but there are also some titanium and brushed steel versions out there too.
Independent make some of the best trucks on the planet, and the Independent 129 Stage 11 Standards are a great long-lasting choice overall. All trucks take a few weeks to "break-in", and in general Independent trucks have a shorter break-in time, have a lot of stability, and offer a smooth grind.
As a general rule, the width of the trucks you buy should be flush with the edge of your board. If they are too narrow, you'll get less stability, and too wide will make flipping your board more difficult.
Wheels
Wheels come in a wide variety of sizes. The smaller and lighter the wheel, the better the acceleration and ability for trick performance. Smaller wheels are slower overall however and can easily get hung up on stones and cracks. A diameter of 50-55m is ideal for street, but you'll need to go a bit bigger for cruising or park skating.
The other consideration is the durometer or hardness of the wheel, and for street skating, you'll want a durometer of around 99a. Softer wheels will offer more grip and shock absorption but less speed, while harder wheels will be quicker and easier to slide but don't absorb impact well.
Spitfire makes some of the best skateboard wheels on the planet, and the Spitfire Classic Series Skateboard Wheels are a great choice for beginners and pros alike. Finding the right wheels will again take some trial and error, and you'll need to experiment with hardness and durometer before finding your perfect medium.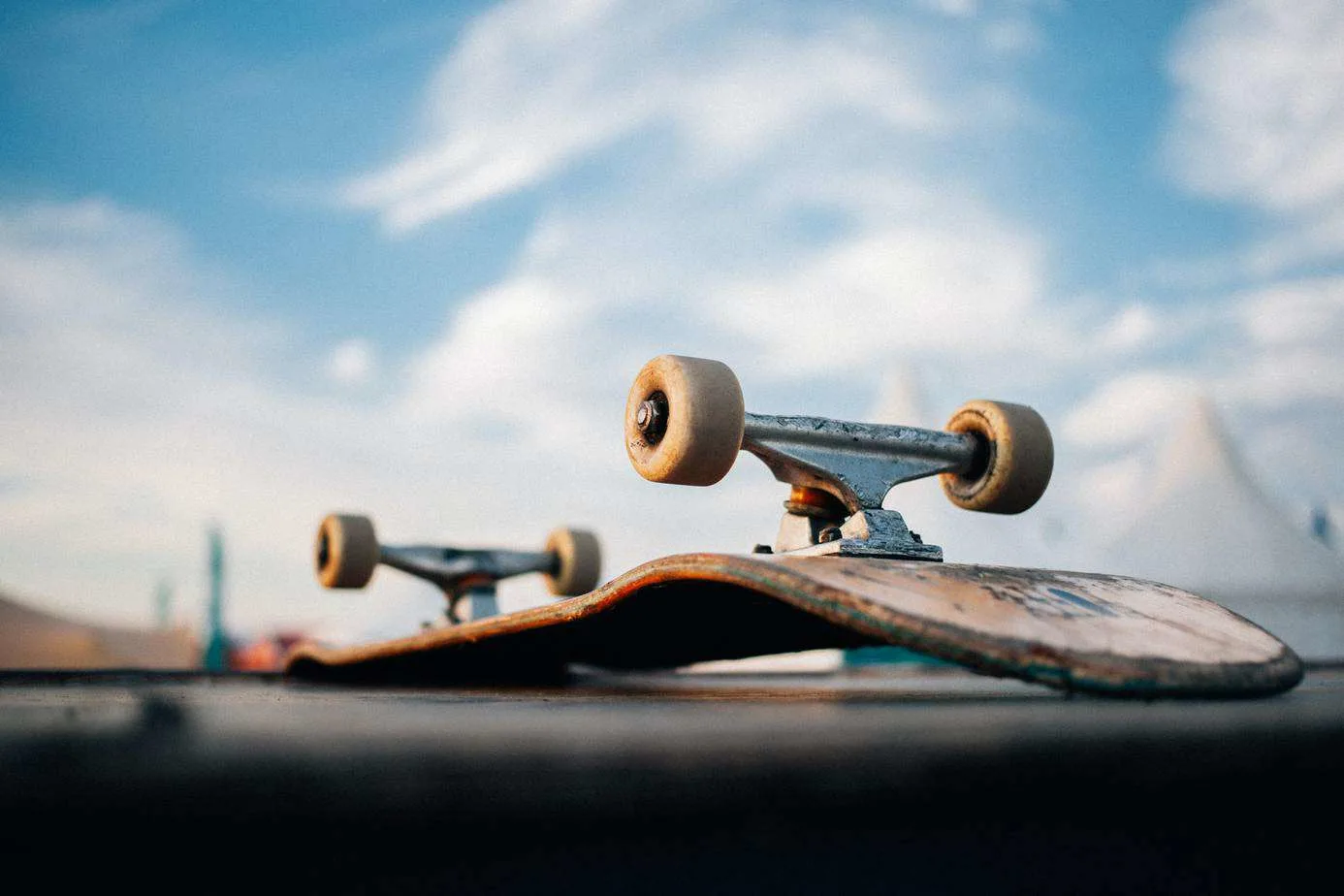 Bearings
Bearings fit inside your skateboard wheel and allow them to spin freely on the trucks. Bearings are fairly simple to choose: buy the best set of bearings you can afford! They all come in standard sizes and will fit any size of wheel.
Bones make some of the best bearings in the world for skateboarding and is the uncontested go-to brand of bearings. The Bones Redz are a great choice and will give you months of trouble-free skating. Take our word for it; bearings don't get much better than this.
Hardware
To attach your trucks to your deck you'll need some decent hardware, and it consists simply of 8 bolts and nuts that are usually Allen or Phillips head. They are the simplest component of your setup, and a set of Bones Skateboard Mounting Hardware will last you a few years at least.
Now that you've got your skateboard setup and ready to roll, you'll need a pair of kicks that can withstand the rigors of street skating. Your shoes are in constant contact with the ground and are constantly being rubbed against your board's grip tape, and so they need to be as tough as possible.
Of course, comfort is essential too, and skate shoes are usually specially designed to support your foot and heel and withstand the impact of hard landings. Shoes for skateboarding come in a variety of materials, typically canvas or suede, low-tops and high-tops, and cup soles or vulcanized sole versions.
You'll need to weigh up the fine line of board-feel versus comfort and support, but in the beginning, we recommend getting a shoe with the most support possible.
There are a ton of different brands to choose from, all of which make great shoes for skating. If you are looking for an unbeatable combination of comfort and durability, we recommend the Campus ADV from adidas. These shoes are lightweight, supremely comfortable, and will last you a lot longer than many other shoes on the market.
3. Skate tool
A skate tool is an essential piece of equipment to have stashed in your backpack. This tool has all the different socket sizes you need for adjusting and removing trucks, wheels, and hardware, Phillips and Allen head drivers, and some even come with re-threaders for those pesky threaded truck axles.
The M Merkapa skate tool is a great option, featuring all the sockets and driver heads you need, plus an axle re-threader and bearing press/remover.
4. Protective gear
While padding and helmets don't feature much in street skateboarding, if you are hitting the park, skating downhill at high speeds, or shredding bowls, safety equipment is essential. Helmets, knee pads, and elbow pads will offer some protection against the hard asphalt you will very likely be making contact with at some point!
Triple 8 makes some of the lightest and safest helmets around, with high-impact EPS foam and fully adjustable straps. They are also fully compliant with US CPSC safety standards. You want your helmet to be as comfortable as possible and so it should be fully adjustable and have soft foam padding in the interior.
Ideally, the interior should be removable for easy washing. Remember to purchase the correct size, as helmets that are too big may cause more damage than they prevent. That being said, helmets that are slightly too large can be used with liners for a snugger fit.
Elbow and knee pads will save you from some painful grazes, and wrist guards will protect your palms when scraping the ground. These pads usually come in a convenient set and have a tough plastic plate to protect you at the point of impact. JBM makes some great pads at an affordable price, with comfortable and easy to adjust Velcro straps and tough plastic plates.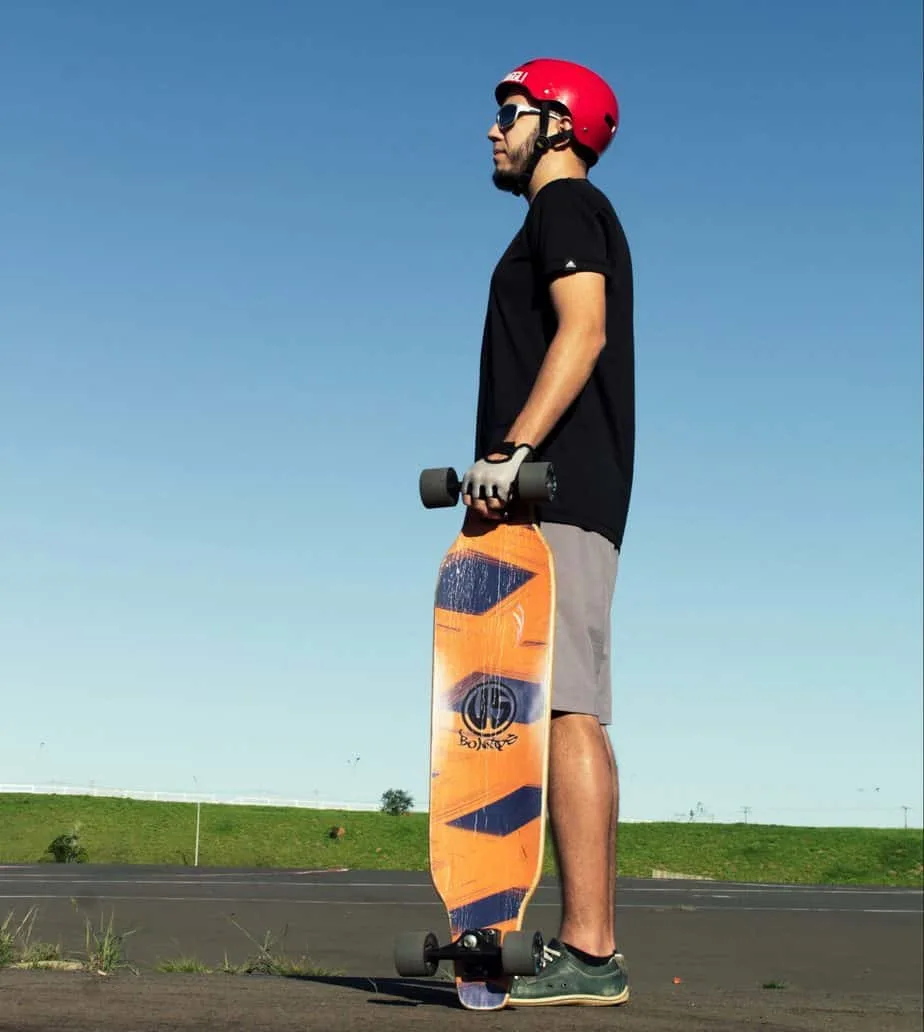 The last piece of essential gear that you'll need for skateboarding is a specially designed skateboard backpack. Not only do these packs carry your essential gear like snacks, skate tools, spare parts, and clothing, but they are made to easily and comfortably carry your board too.
Packs come in a variety of different sizes and strengths, with multiple pockets for stashing gear, tablets, phones, or laptops. The main point to consider is durability: you'll be carrying this pack around a lot and it needs to be as strong as possible.
Skateboard brands make some of the best packs for skating as they know what a skater needs from a backpack. The Element Jaywalker is a classic among skaters, with its large capacity, laptop compartment, stowable board straps, and rugged design.
Common Questions and Answers
Should I buy a complete setup or separate components?
For beginners, we always recommend getting a complete setup at first. This will allow you to just get out and ride without having to fiddle with different components. Also, you'll get a good idea of what you like and what you don't like, and you can buy the parts accordingly later.
That being said, buying a component setup will allow you full customization of your board. For example, you could get bigger and softer wheels if you are planning on cruising more than doing tricks.
Do you really need a helmet and pads?
Wearing protective gear while street skating is often seen as "uncool" these days, but head injuries are one of the most common skating injuries while skating and so we recommend at least wearing a helmet while skating.
If you are skating downhill at high speeds, protective gear is essential, as well as in bowl and vert skating. In the end, it is up to you, but you will save yourself a ton of pain by simply wearing some protective gear.
Conclusion
To get started in skating, all you really need is a decent board and a healthy dose of enthusiasm and courage. But your skills will soon grow, and your needs will evolve, and at that point, you'll want to find the best gear to suit your style and needs.
Still, a part of the beauty of skateboarding is the ability to get up and go with very little equipment and the art of turning any object in the street into something you can skate.
Even when you take all of the above-mentioned gear into consideration, it is still tiny compared with some other sports, and it is this simplicity that makes skating such a unique sport.
Hopefully, this article has helped you find all the gear you need to get going so you can get started shredding today!