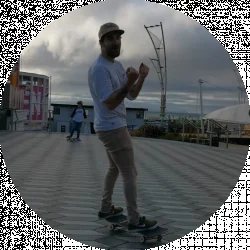 Latest posts by Callum Marshall
(see all)
There is nothing more exciting than getting your hands on a fresh new board. The feeling of ripping off the saran wrap, the feeling of smoothing out the grip tape, and, of course, the feeling of landing that first trick on your new board. These things are all part of the quintessential skateboarding experience, but equally, so are the devastating lows that come around when your board needs to be retired and sent out to greener pastures. Best case scenario usually means hanging the board up on the wall, and the worst-case scenario is that you put that once loved hunk of wood into the recycling bin. It's a vicious cycle, and that is why you need to make sure when selecting your board that you pick a board that looks cool and has all the features you want in a skateboard, but most importantly, you need to pick a board that will last as long as possible. I snapped two boards in the space of a few hours not a few months ago, so I believe that I am more qualified than most to talk on this subject.
Well, sadly, my latest board has finally had to be retired, and while most skaters would struggle to find any positive from this situation, I am blessed with two silver linings. I'm blessed enough to be in a financial situation where I can simply hop on down to my local skate shop and grab a replacement, and secondly, the end of this board's life brings with it the opportunity to write up a review of this board, and see it off in style. If you want to find out a little more about the full setup I was riding during this period, you might want to check out my 'How to build a custom deck setup' article. However, today we are looking at the board itself, the DGK Viper 8.125 deck.
In this review, we intend to look at the key features of this board, how it rides, how cool it looks, and how durable this board is, amongst other things. So without further delay, let's get into this one. Here is our DGK Viper 8.125 Deck Review.
Who is DGK?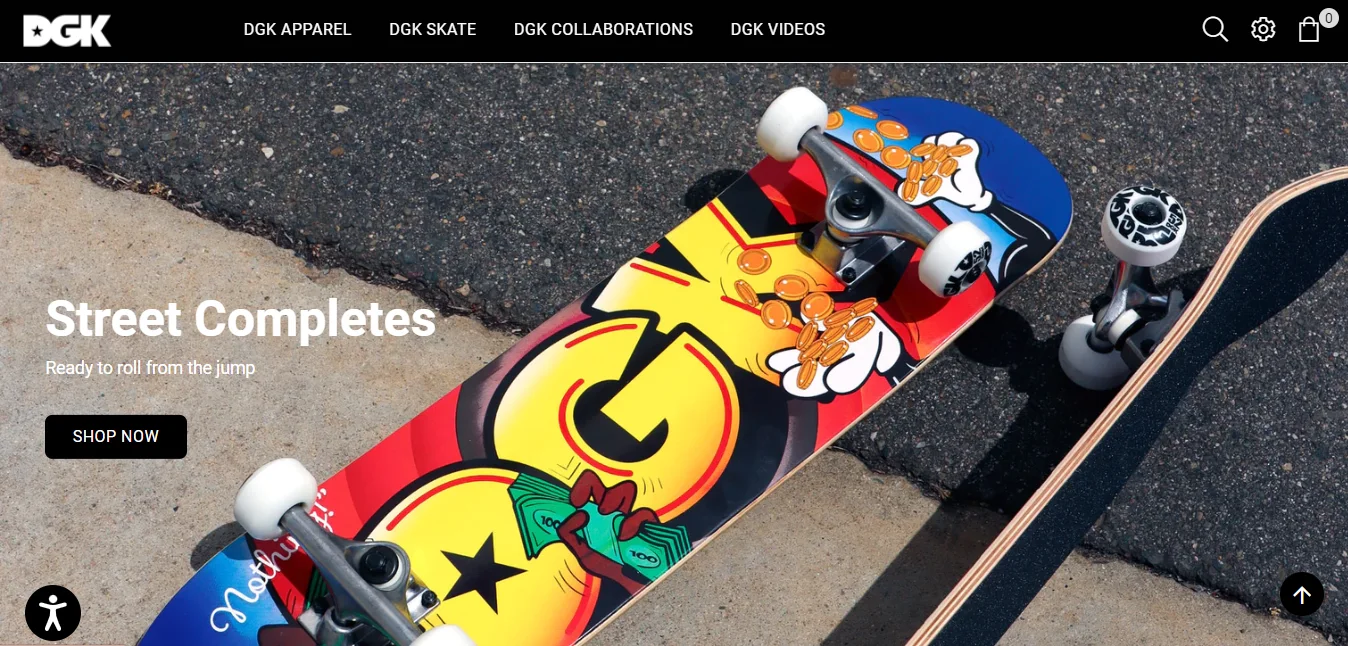 Before we dive in, here is just a quick rundown of why DGK is a brand you can trust within the skating world; DGK, or 'Dirty Ghetto Kids,' started in 2012 and is co-owned by Stevie Williams. They have won such accolades as Best Team at the Transworld Awards in 2012 and were also nominated for best video in 2012 for their feature Parental Advisory. The brand is made by black skaters, for black skaters, and promised from the outset that they would only ever recruit black skaters to ride for their team. One of the top riders for DGK at this moment is Chaz Ortiz, but they also employ the likes of Marcus Mcbride, Boo Johnson, and, of course, Stevie Williams.
Board Specifics at a Glance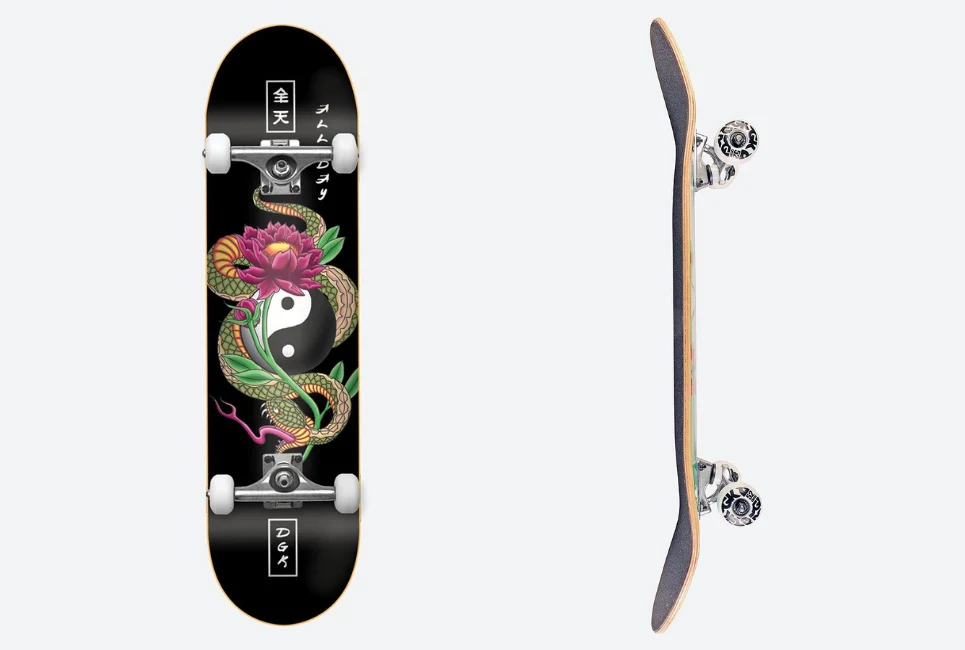 Board: DGK Viper 8.125 Deck
Wood: 7-Ply Canadian Maple with Stain veneers
Color: Primarily Black
Length: 31.8″
Concave: Medium
Wheelbase: 14.25
Pro Board: No
DGK Viper Review
Okay, let's get into the meat of this article. Here is what we made of the DGK Viper:
Ride Quality
Firstly, let's get into the overall ride quality. Now obviously, your wheels, trucks, and bearings all play a massive part here, so I'll largely take those out of the equation. What I'll be focusing on here is the concave, the pop, and the general feel of the deck. In terms of concave, the board is a medium concave deck, which means it doesn't do anything too extreme in terms of the overall build. This means that if you are a skater that likes to do a mixture of flat ground, street, and transition skating, this will be a good fit for you. It probably won't be suitable for those that strictly skate vert and transition, or indeed beginner skaters. If that sounds like you, you'd probably want a flatter board that offers more stability. However, as I am a flat ground and street skater, this suits me down to the ground.
Then as for pop and general feel, the board feels really nice to ride, and you can get a lot of air without having to work too hard to do so. Honestly, my kickflips haven't looked as steezy since I had to retire this board, which only makes me want to grab another DGK deck.
Aesthetic
Let's talk aesthetics here. The DGK Viper may not have the benefit of being a pro board and adorning the name of a big-name skater, but in my humble opinion, I much prefer that. You can get a more artistic design that you can project your own personality and style onto rather than hyping another skater. This board, in particular, has a really cool print with a little bit of oriental flair; you have the Japanese script running vertically down the board, a ying-yang sign that dominates the middle of the board, and then a gnarly looking snake that wraps itself around a lotus flower. There is a lot going on in this design, and yet it feels quite dignified and subtle when compared to some of the loud, colorful, and often obnoxious designs out there. Plus, this board looks incredible when coupled with some alternative truck colors. I personally went with some Gold Thunder trucks, but a nice red set or anything other than chrome, for that matter, would look sick.
The only issue I had with the design was that after a few boardslides, I realized that the underlayer of the print was a navy blue color, and when you scraped the design, it looked really unsatisfying. I usually love watching my board go from pristine to battered and bruised over time, but it made the board look really cheap. So I nominated another board for hitting rails, and this one became the dedicated flatground and street board. I did still do my fair share of slappys, though.
Durability
In terms of durability, I wanted to take my time with this review and essentially run this board into the ground before I came to writing this section as to give you, the reader, a fair assessment. Well, this took longer than expected as I was put out of commission for a few months with minor ligament damage. It happened when going down a seven-stair, and while I wish it didn't, my foot ended up turning upside down and swelling up like a tennis ball. So it took a little while to get to a place where I could put this board through its paces. Here is a photo of the gnarly ordeal. Just to warn you, it can make for uncomfortable viewing, so feel free to avert your eyes and keep scrolling.
However, I eventually did, and the board held up reasonably well. With the long break taken into account, I would say that this board lasted for about three months, give or take, and during this time, I would usually skate about three or four times a week. So when compared to the smorgasbord of decks I've had in the past, it's slightly above average.
In the end, the board was retired as I tried to perfect my double kickflips, and I was a little disappointed with how the board died on me. You see, in sessions before, the board splintered at the tail, and one of the mid-layers broke, weakening the tail, and from there, it was only a matter of time. Then after a session of double kickflips, this happened. Here is the crack shown below:
A pressure crack that spelled the end. I could have probably got a little more out of the board, but I wanted to hang this puppy up, and in its current state, I can do that. However, even one more hard landing could see the tail split altogether. So overall, a little disappointing, but I think this was more bad luck on my end than poor craftsmanship.
Value
Then we move on to the value for money on offer with the DGK Viper. When it comes to buying a skateboard, the value for money comes mainly through its durability, and then you must weigh that up against the price you paid for the board. While you can get complete steups with this board included and different colors and sizes with varying price tags, this model in particular costs about 80$. In terms of the average cost of any big brand skateboard, this one is slightly pricier than the average, as you can get lots of great boards for around 60$ and not lose out in terms of quality. So the question remains, does this board justify its higher price tag. Well, if I'm being really truthful, no, not really. The board is gorgeous, and it rides as well as the vast majority of boards out there, but it doesn't offer anything special to justify the extra 20$. Plus, the board lasts just as long as any other board, so you aren't getting any extra value here either.
Take this board compared to a Madness board, for example. Madness boards are sold at a premium as well, but they are made with a USP which appeals to bowl skaters, with unique cutouts that stop wheel bite from happening. Plus, they are stunning boards to boot. Overall, unless you really love the design, you aren't getting value for money from this board here. This is a 60$ board that has been marked up slightly, and for the life of me, I couldn't work out why.
Best Alternatives
So with all the above addressed, I think we should offer some unique alternatives which offer something a little different to the DGK Viper. We will be keeping the overall board size the same but offering some new designs, board types, and interesting decks that might fit your needs a little better. Check them out below: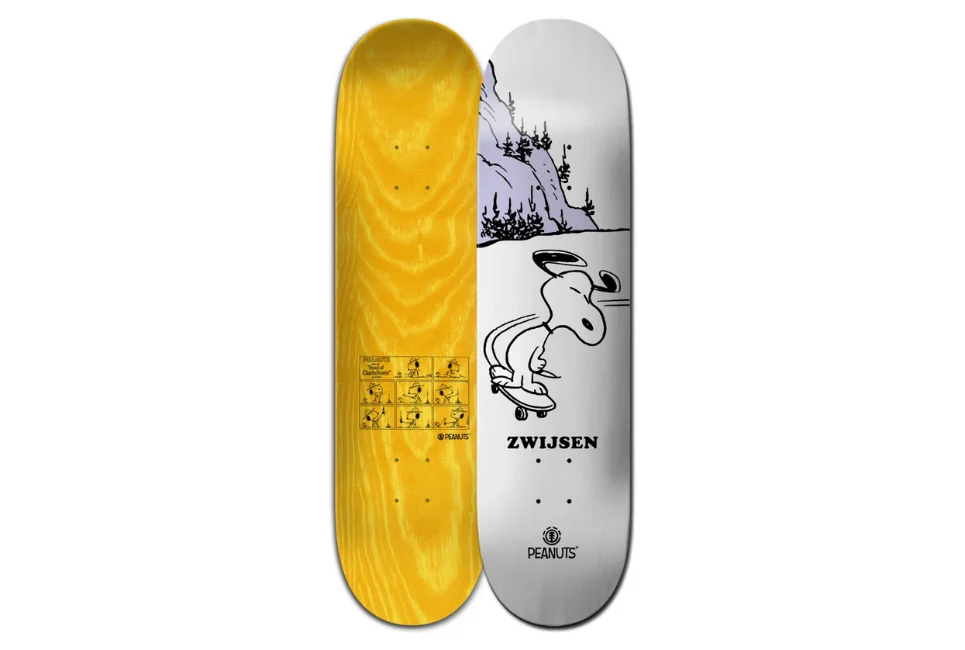 When it comes to value, I always put my neck on the line and state that Element makes the most trustworthy and durable boards out there. They tend to be a little bit pricier than other options on the market, but of all the brands I have tried, and there have been a fair few, Element has always made the best boards at taking a beating, and they usually look the part too. One series I particularly love is the Charlie-Brown-inspired Peanuts series, and this Phil Zwijsen edition is a great option for those that love riding 8.125 boards. The design is killer, and it's a brand that you can trust; what more can you ask for?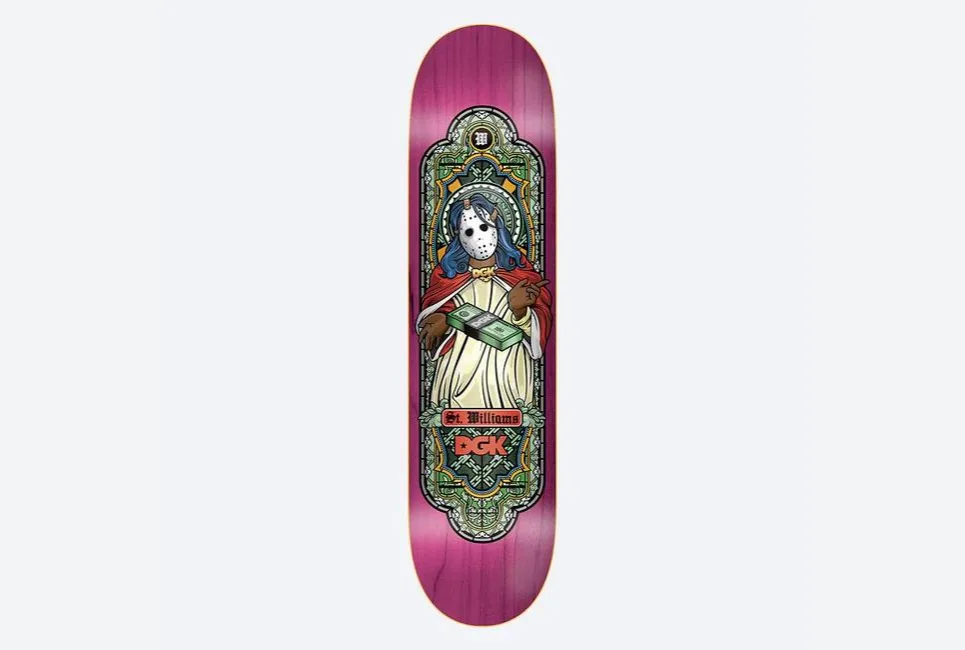 This is an alternative for those that love everything that the DGK Viper has to offer but want to ride a board that sports a famous skater's name, well, who better than Stevie Williams. This board is a 7-ply maple wood board with stain veneers, a 14.31 wheelbase, and a graphic that offers bigger pop of color than the Viper can. It's a stunning design, and if you want to ride another DGK deck, then this one is a great option.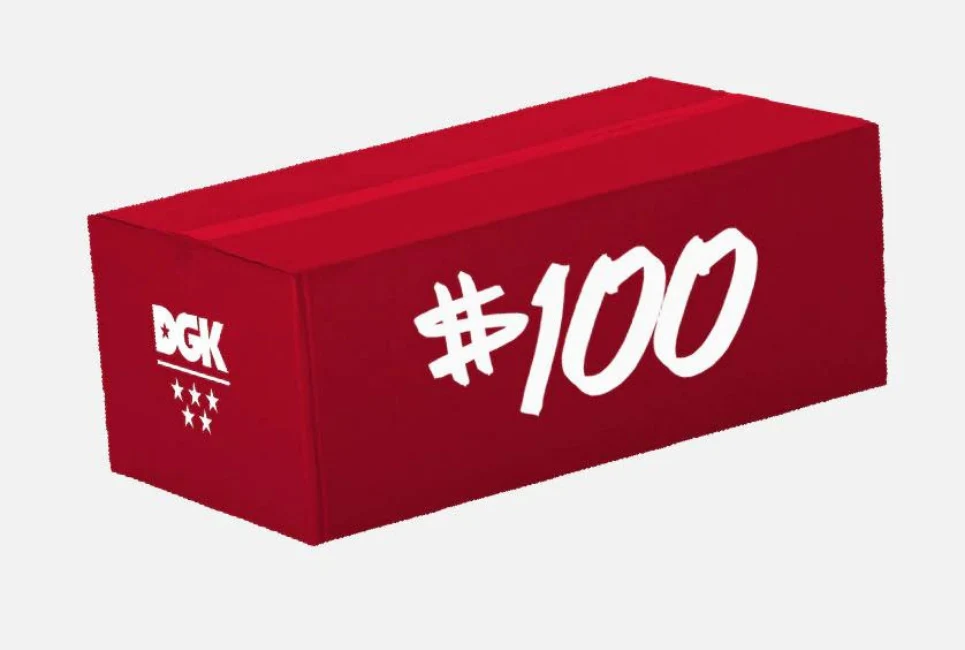 Then lastly, if you want real value for money and want the fun and excitement that comes with a skateboard loot box, then you might want to try the DGK Ghetto Box. This is a package that allows you to select your size of choice, and then DGK will send you out a package with not one, not two, but three DGK boards. You might be waiting for a super steep price here, but you may be surprised to find out that this only costs a very reasonable $100. This deal only really comes once a year around the holidays, but they tend to have some stock left over, and even at the time of writing in April, they still have select sizes left. So if you want to get a staggeringly good deal and three DGK boards in one neat package, this is the way to go.
The Verdict – A Stylish Board That Sticks the Landing
Score: 7/10
Overall, I was very impressed with the DGK Viper 8.125. I often find that with decks smaller than an 8.25, quality can take a dip as they are often viewed as junior decks. However, I have always preferred a slightly smaller setup as it is conducive to more rapid flip tricks, and it really helps you master your foot positions and landing. When I skate a fat board, it almost feels like a little treat. A lot of pro skaters feel this way, too; I mean, Nyjah Hudson, the modern-day skating goat, skates an 8.125. So with that in mind, I was happy to see that this board offers a sturdy ride for skaters that are this way inclined. Also, the board has a lot of pop, a killer design, and served me well, offering a decent amount of value for money. So, if anyone is looking for a new board, I would happily recommend this and other DGK boards; they aren't perfect, but they are pretty damn good!
Pros
A slick design that combos well with unconventional truck colors

A durable board that is well made, professionally pressed, and will take a beating before showing signs of wear

Decent Value for money

A great board for those that like riding smaller sizes
Cons
I was disappointed to see the board break the way it did, with a middle layer giving way and weakening the tail

The underlayer of the board has a blue tinge, meaning that if you boardslide lots, the board will look quite weird. I would have preferred a plain wood underlay or a black one to match the graphic

The slightly higher price tag seems unwarranted
FAQ Section
Question: What is the Average Skateboard Price?
Answer: It really depends on what brand of the board you are buying, what size of board you pick, if it is a pro board or not, and a handful of other factors. However, if you are buying from a respected brand and you are buying at full retail, we would say that the average price of a skateboard deck alone is about $60.
Question: What Board Size Should Kids Skate?
Answer: This varies depending on the height of the child and what they find comfortable, as there are plenty of kids that will skate an 8″ despite being nowhere near tall enough to warrant such a board. However, as a general rule, until the child is pushing 4ft, we would suggest no bigger than a 7.5″ deck. These mini-decks tend to be the natural starting point for young skaters.
Question: Is The DGK Ghetto Box Worth it?
Answer: It depends on how much stock you put into the surprise factor that comes with the loot box-style package. There is something quite special about opening up a package and having no idea what boards are waiting inside. However, this can lead to designs that might not to be to your taste, especially as a lot of the DGK boards have quite crude and controversial designs. However, in terms of value, you can't really argue against three boards for just $100. If you are outside the US and Canada, this becomes a less viable deal as the shipping will see you lose out on all potential savings. However, it's a great deal that not many other companies offer, so we say give it a try.
Looking for more interesting readings? Check out: